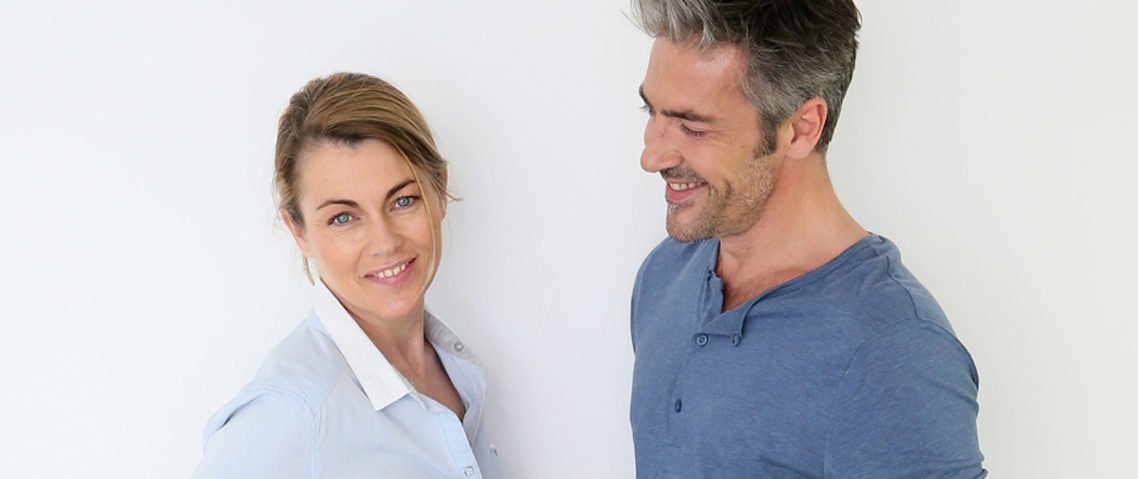 There are a range of packs available depending what you wish to use Emla Cream for (see below for details). Emla cream always needs to be covered with a suitable dressing for the hour or so it takes for Emla to work. Some packs have the right dressings included in them, others only contain a tube of cream. A 5 gram tube allows for two applications of Emla Cream.
Emla Cream 5g tube and 2 dressings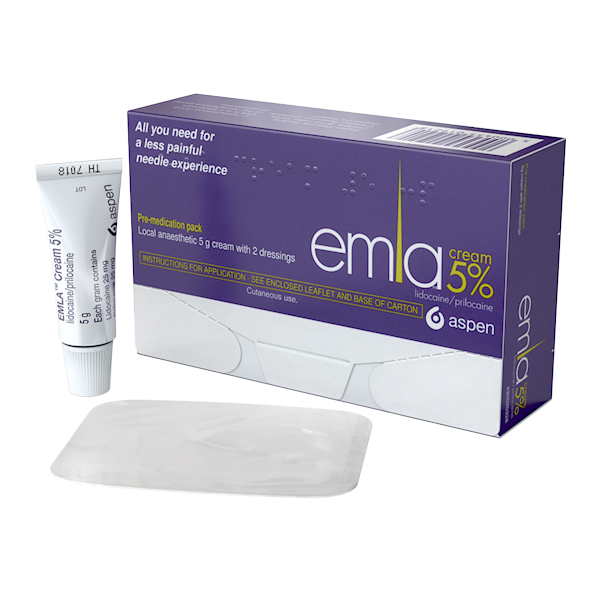 If you plan to use Emla Cream occasionally and if you only need to numb a small area of skin (e.g. for immunisations or blood tests), you could ask for the pack which contains a 5g tube of Emla cream & 2 dressings.
Emla Cream 5g tube with no dressings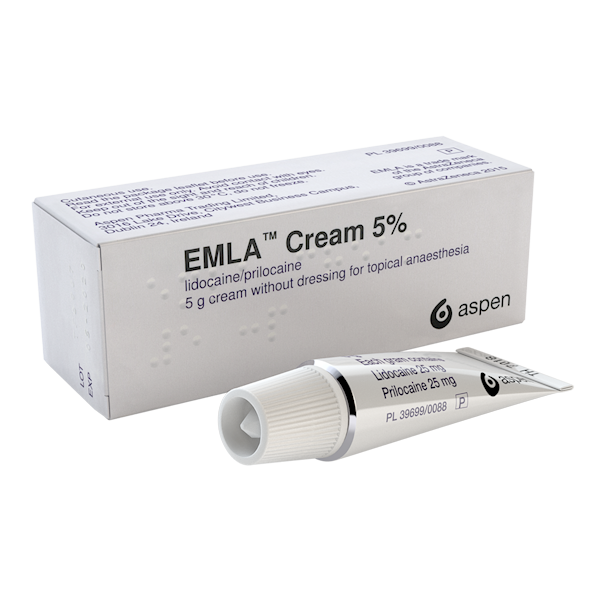 The 5g tube of cream is also available on its own in a pack without dressings. If you choose this pack, remember to ask your pharmacist to supply dressings.
Emla Cream 5x5g tube and 12 dressings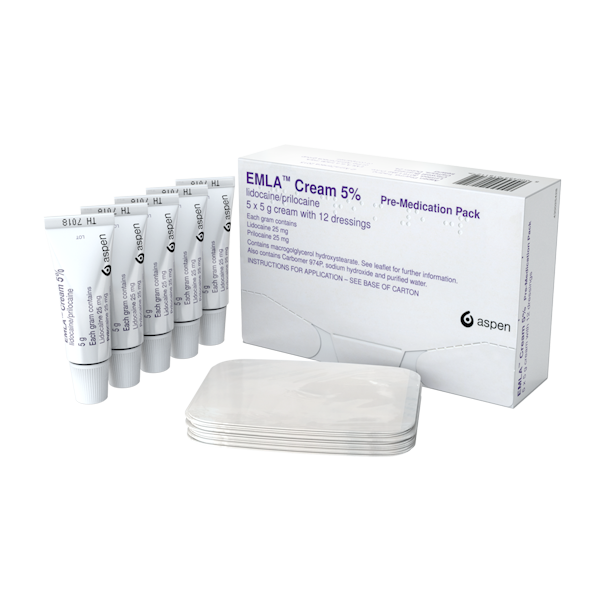 If you need to use Emla on a regular or frequent basis then the pack containing five 5g tubes & 12 dressings may be more suitable.
Emla Cream 30g tube and no dressings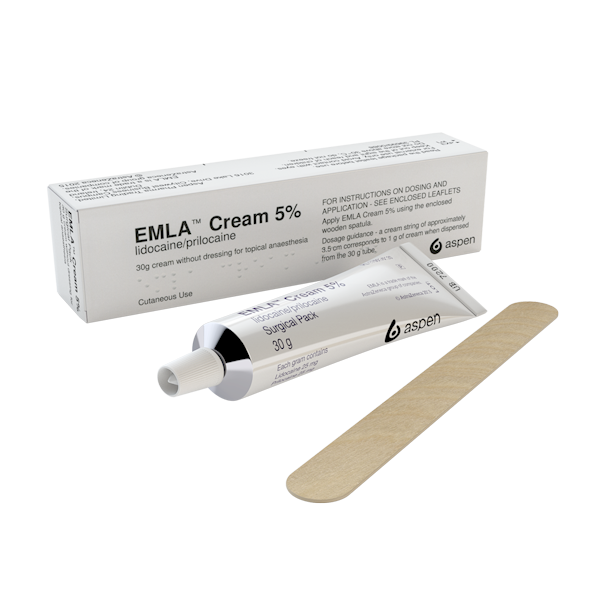 If you need to cover a larger area of skin, (e.g. prior to having a tattoo or having laser hair removal on the legs) then the 30g tube might be best for you.
Remember, if you choose or are offered a pack that only contains a tube of cream, you will also need to ask your pharmacist for an 'occlusive' dressing to cover the cream.  An occlusive dressing is water-tight and air-tight and should be used to keep the Emla Cream in place to allow it's numbing effect to take place.
UK-LIDP-00002. Date of preparation April 2019