of needle procedures.
Scared of needles? You're not alone. Did you know up to one in four of us share a fear of needles? For one in 10, the fear is severe enough to be considered a phobia.
The fear is real, but it shouldn't get in the way of making sure you get important medical treatments… or even that tattoo you've been dreaming about.
Emla is a numbing cream that can be bought without prescription at your local pharmacy so that you and your family can face needles with confidence.
You might need needles for:
Love Emla 
Remember, Emla needs to be applied at least an hour before your needle procedure. To find out more about how to get the best out of Emla, visit our how to apply page.
Emla Cream 5g tube and 2 dressings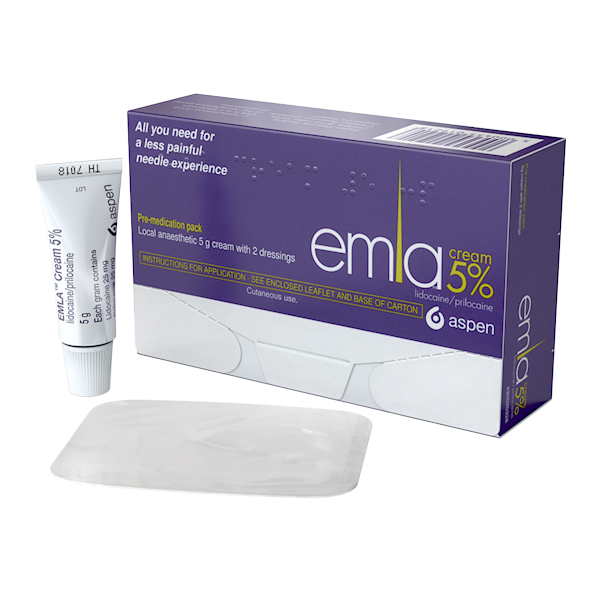 If you plan to use Emla Cream occasionally and if you only need to numb a small area of skin (e.g. for immunisations or blood tests), you could ask for the pack which contains a 5g tube of Emla cream & 2 dressings.
Emla Cream 5g tube with no dressings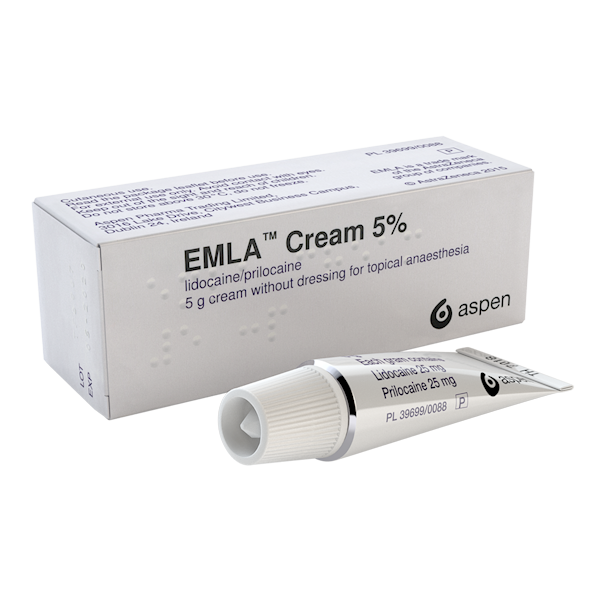 The 5g tube of cream is also available on its own in a pack without dressings. If you choose this pack, remember to ask your pharmacist to supply dressings.
Emla Cream 5x5g tube and 12 dressings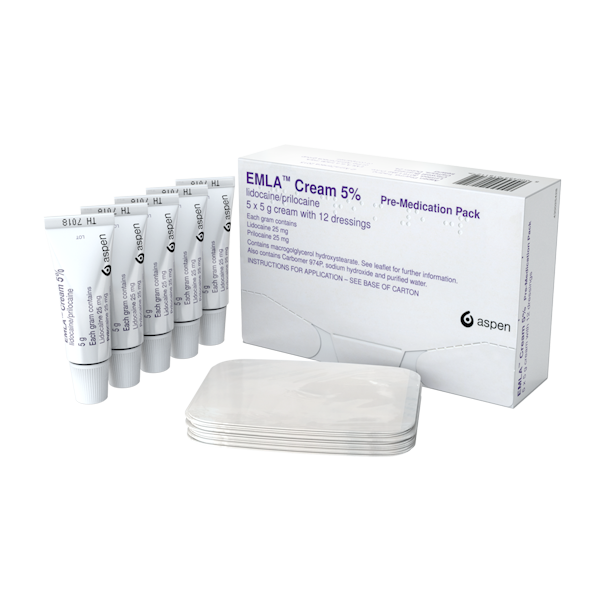 If you need to use Emla on a regular or frequent basis then the pack containing five 5g tubes & 12 dressings may be more suitable.
Emla Cream 30g tube and no dressings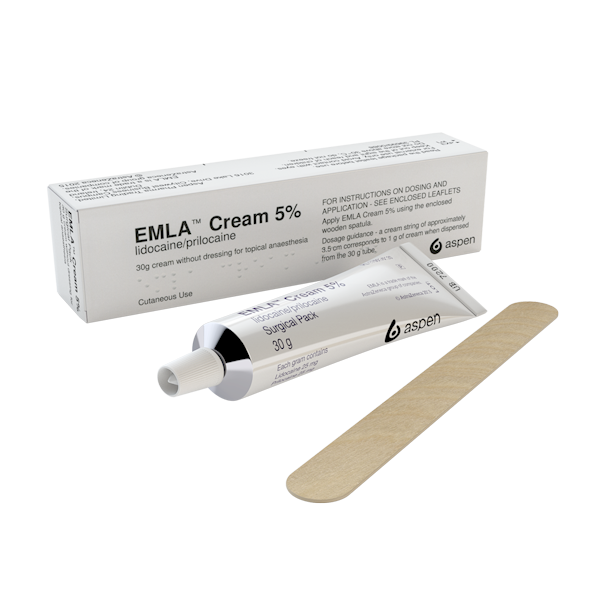 If you need to cover a larger area of skin, (e.g. prior to having a tattoo or having laser hair removal on the legs) then the 30g tube might be best for you.
GB-EML-1118-0088. Date of preparation February 2019